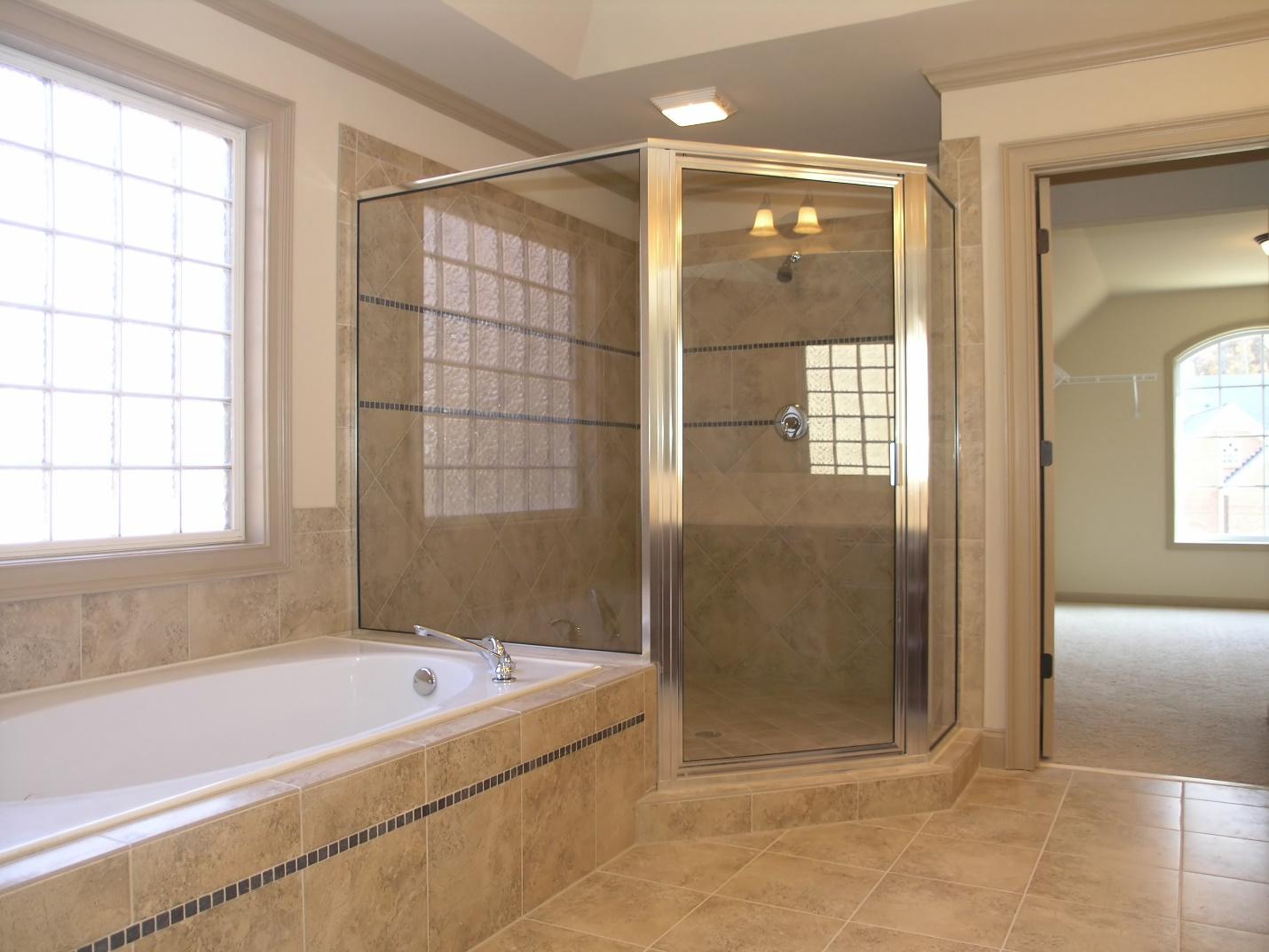 Though bathrooms have a very practical function in your home, they can also be a place to relax and rewind after a hard day. Homeowners are becoming more creative with their bathroom renovations in Calgary, using unique design trends and modern fixtures to create an efficient personal oasis and add resale value to their homes. Here are 5 popular bathroom renovation trends:
1. Light, neutral and natural tones.
Whites, beiges, greys and light browns have been popular in bathroom renovations in 2018. These neutral colours are modern, elegant and can go with almost any home's design scheme. With these neutral tones, consider adding organic accents like a natural green, soft and light blue and warm browns. Homeowners are also using materials that bring a bit of the organic world indoors like stone tile, wood accent pieces or even a nature-inspired wall covering.
2. Water saving faucets and fixtures.
A focus on energy efficiency in the bathroom has really developed over the last few years. That means modern faucets with built-in aerators, high-efficiency shower heads and low flow, dual flush toilets. These high-tech faucets and fixtures can help you reduce water use and your monthly water bill. While high-efficiency bathroom products used to be a lot more expensive than conventional products, that is not the case anymore. You'll be pleased to find these eco-friendly items at an affordable price.
3. Unique tile shapes and designs.
Basic bathroom tile used to come in typical square or rectangle shapes. That style is still attractive and timeless, but 2018 has brought forward a range of tile shapes, colours, graphics and designs that make modern bathrooms pop! Head to a local tile showroom and browse through a myriad of shapes including hexagon, diamond, chevron patterns, arabesque, and even fish scale tiles. These tiles are used on the floor, as backsplashes behind the countertop top and on shower walls.  
4. Walk-in showers.
Bathtub to shower conversions is a very popular bathroom renovation. Not only does a walk-in shower improve accessibility for those with mobility issues, it can also create a safer, more spacious and luxurious shower experience. You can get creative with dual shower heads, a shower seat, steam jets, and a beautiful tile selection. Learn what to know when converting a tub to a shower.
5. Underfloor heating.
Who doesn't love the idea of stepping out of the shower and feeling heat beneath their feet? If you're giving your bathroom a complete remodel, or putting in a bathroom addition, consider installing underfloor heating. Underfloor heating can be installed under tile, vinyl and even concrete floors. You'll be happy you made the investment every time you step into the bathroom, especially during Calgary's cold winter months.
Bathroom renovations have a good return on investment and can help improve your home's marketability and resale value. If you are thinking about this smart home upgrade, read more articles about bathroom renovations.