Chefs are always in search of the best knives in the market. But the purchase decisions are not so easy. Although many brands are offering ultimate collections to ease cooking hours; but it is important to compare performance to pick the best one. If you are buying a steal knife for the first time, it is better to follow expert guidelines for making the right selection.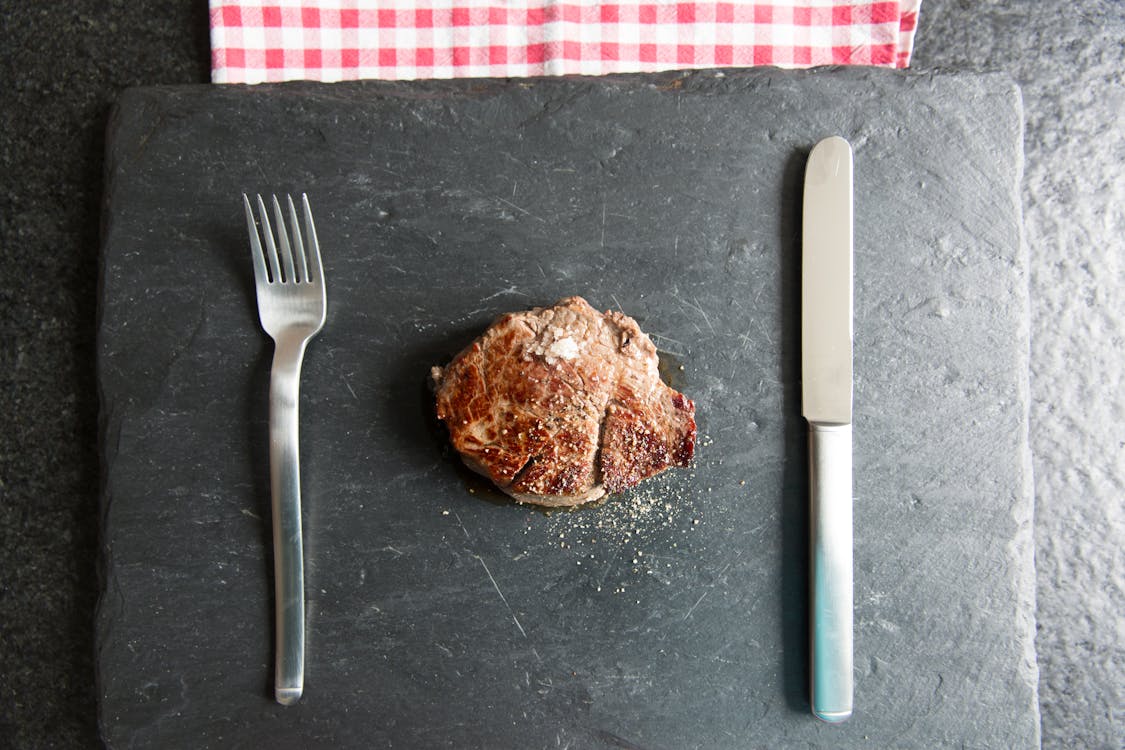 Below we have highlighted details about 10 best steak knives in the market that can work as a perfect starter for everyone. These premium knife collections are designed with a riveted handle to ensure a more balanced cutting experience with a secure feel. The micro-serrated blades not even require sharpening. Moreover, the attractive finish makes them presentable for any dinner party, grill night or BBQ as well.
Wusthof Stainless Steel Steak Knives:
These knives have sharp serrated edges that ensure efficient cutting and the stainless-steel material make them the most durable choice for buyers. You can ensure higher precision with these sharp and balanced knives.
Key Features:
The box contains eight 4 inches steak knives that are essential for every kitchen.
Stainless steel handles are impregnable to warming, and they don't absorb moisture.
All these knives are designed using 18/10 stainless steel material.
Dalstrong Gladiator Series Steak Knives:
These knives are popular for their precision forged, wear resistant and ultra-sharp design. The box contains 4 premium steak knives that are made up of high carbon ThyssenKrupp German Steel material.
Key Features:
Tall blade height leads to knuckle clearance that is perfect for chopping activity and food preparation.
Beautiful satin finishes blade and tapered design for higher flexibility.
Manufacturers used chromium material to ensure stain resistance.
Premium quality Pakka wood handles to additional sturdiness.
Utopia Kitchen Pieces Stainless Steel Steak Knives:
Here is another popular brand for steak knives. This product contains 8 highly efficient pieces of knives that are made up of high-quality premium steel material. The ergonomic handle suits more for a comfortable grip and firm cutting experience.
Key Features:
Manufactured using premium stainless-steel material.
Handles of these steak knives are designed using solid stainless steel that ensures a balanced feel.
Well-designed finger guard for extra protection while slicing and cutting.
Mozzbi Premium Serrated Stainless-Steel Steak Knives:
These steak knives are made up of high-quality German steel material that ensures higher durability with exceptional strength. These knives are known for better reliability, stronger leverage, and ergonomic grip.
Key Features:
Serrated edge blades that do not demand additional efforts for sharpening.
Full tang design for balanced cutting experience.
Full bolsters ensure higher protection for fingers.
Messermeister Avanta Pakkawood Handle Steak Knives:
These carving knives are designed with 5-inch fine edge slicing and upswept boning tip. The blade is made up of German high carbon stainless steel material that ensures higher strength and durability.
Key Features:
Upward curved tip for easy separation of bone from meat.
Durable Pakkawood handle.
Available at a reasonable price.
Flying Colors Laguiole Rose Wood Handle Steak Knives:
This pack comes with 6 knives that are finished with premium quality stainless steel material. They are a durable choice for routine steak cutting needs and can be used at home and commercial food places as well.
Key Features:
Elegant and sharp wood handles.
Stylish and classic design.
Chicago Cutlery Basics High Carbon Steel Steakhouse Knife Set:
This four-piece steal knives pack is suitable for every kitchen. The high carbon stainless steel material keeps its blades free from pitting, stains, and rust.
Key Features:
Trippel riveted wood handle for an ergonomic grip.
Full metal tang for added strength.
La Moongoose Steak Knife Set:
These knives have Engineered serrations with hand shaped design. They ensure a perfect balance between reliance and sharpness.
Key Features:
The comfortable grip allows users to cut steaks at any temperature.
Ergonomic Pakkawood handle ensures higher durability and strength.
Bokashi Steel Set of 4 Steak Knives:
This Kasai series ensures higher precision with added blade sharpness for your routine cooking needs. Manufacturers have made them using vanadium stainless steel material with a razor-sharp edge.
Key Features:
Three rivetted Pakkawood handles.
Comes with a lifetime warranty.
Enso HD 6-Piece Steak Knife Set:
These knives have gained huge popularity for stunning hammered surface, razor-sharp blades and full tang design.
Key Features:
Durable black canvas micarta handle.
Excellent Edge retention.