In comparison to various types of floorings, hardwood flooring is a very durable and feasible alternative to flooring and nowadays widely acceptable by homemakers all around the world. It has retained its popularity through ages, which complements your furniture and fittings and gives an aesthetic look to your home decor. In fact, considering hardwood flooring as a much better alternative won't be wrong where you get the same product, but more durable and featured with incredible and satisfying finishing, namely, engineered wood flooring. Just like other hardwood floorboards, engineered wood floorboards have various categories like all-timber, veneer, acrylic flooring, laminate and vinyl flooring and so on. However, if we try to compare between different types of floorings then the most common and widely accepted flooring is engineered oak flooring. Not only is it strong and long-lasting, but also gives an elegant touch to your house.
What do you mean by engineered oak flooring?
Engineered oak flooring mainly consists of two or more wooden planks which are adhered together to form one. Generally, such type of flooring is combined with a thin, delicate layer of wood which is a quite a pocket pinch and bonded to the core wooden material of the plank to ensure strength and durability. The stability of this kind of wood flooring makes it universally applicable in all type of homes and floorings which can be easily installed over all types of subfloors.
Why consider such type of flooring?
These day, engineered oak flooring is very much popular than any other solid flooring options as they can be easily installed and applied as layers over other existing floorings like concrete, etc., unlike many solid wood floorboards. Also, as an added bonus, these engineered floorboards are available with pre-finished looks, which means that they do not require any kind of polishing, waxing or oiling and thus, they are ready to walk on as soon as they are installed. Having said that, these engineered oak floorings can be easily installed, and thus reduce the labor costs and require minimum maintenance.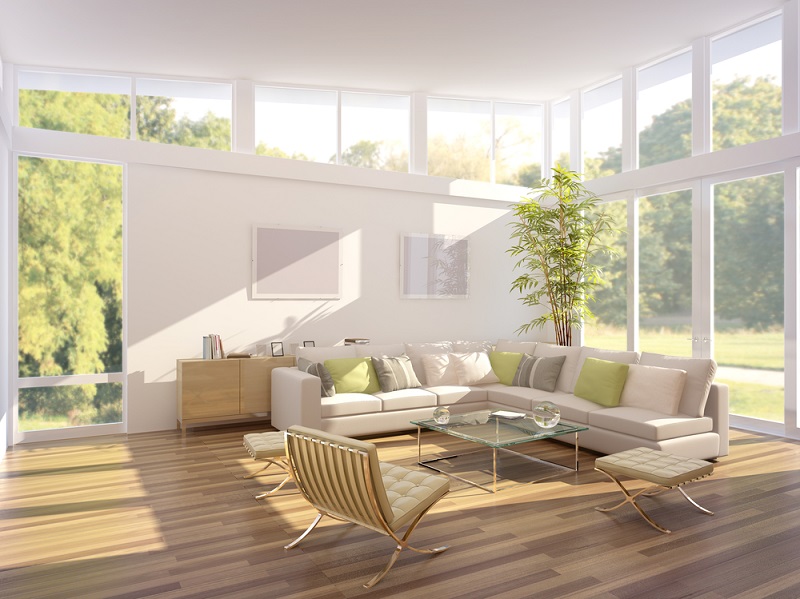 How to take care of engineered flooring?
No matter what kind of floorings you have, generally, engineered oak floorings are durable and last for decades if we try to maintain it properly and take a proper care. However, its life cycle and durability partially depend upon the kind of wear and tear does the floor experiences. Adding to that, its durability also depends upon how thick top layer of wood adheres to the engineered plank. Once assured, then these engineered floorboards can easily last from 10 to 30 years, or maybe even long enough for your future generations to see and admire. To retain its elegance and make it appear like its new, it is a good practice to consult the manufacturer frequently for the number of times:
Just like other wood floorboards, the engineered ones are also made of wood but a little more complex. Thus, they require almost the same cleaning methods, and precautions like any other wood flooring do. Below discussed are a few tips and tricks which can be considered for maintaining your engineered oak flooring and keep as good as new:
To ensure they last long, it gets essential to keep it clean and dry and are checked upon regularly so that they remain durable and retain their look over time.
One can also use a dry microfiber mop to clear the dust and can also be used to pick up dirt and debris without causing any scratches or damage to the floor.
Try and avoid walking with damaged heels or spiked shoes on engineered oak flooring as they can wear off the upper layer of the plank or may even cause some severe damage to the floorboards.
Avoid usage of any wax-based cleaners, harsh and strong detergents, or any other homemade liquids which pose potential to damage the engineered floorboards.