Your Carib Trip: Places to Visit in Anguilla
In your entire life, after reaching a place, you've wanted to say to yourself, "Look, if heaven had a V-I-P, uh, this is it, white sand, blue sea. But I don't know who they are and I'm damn sure they don't know me", then Anguilla is THE destination for you. Anguilla, a part of the British Overseas Territories, is an eel-shaped island that is just right for your slithering adventures. So, before you decide on going anywhere sub-par, read through and make the most of your Anguilla vacation.
Beach Trifecta
Let's face it there are 33 beaches in Anguilla and there is no way you will be able to visit each one of them, but that is all right. Rendezvous Bay, Meads Bay and Shoal Bay, are the holy trinity of beaches that you must visit. The pristine water and powdery white sand will drive your beach-loving heart to a height of ecstasy. Both Rendezvous Bay and Meads Bay are perfect for long walks along the sand and Shoal Bay is a photogenic paradise.
Hunt for the Hidden
Little Bay is a dramatic piece of land that lies hidden to the eyes by the rough cliffs that surround it. It is a cove of peace and quiet. If you plan your timings correctly, then it could just be you and the sea for at least an hour or two. Access to little bay is only by water. This is only partly true though. There is a rope that comes down from the cliff and lets you rappel down quite easily. The difficult thing is actually finding the rope.
So, it is advised that you make your way by water so as not to waste time. There are boat trips that start to from other places in the islands or you can even rent a kayak form Crocus bay and reach Little bay all on your own. Once there you could perform something that is considered a "rite of passage", that is, get on top of the rock and jump!
The Bar Life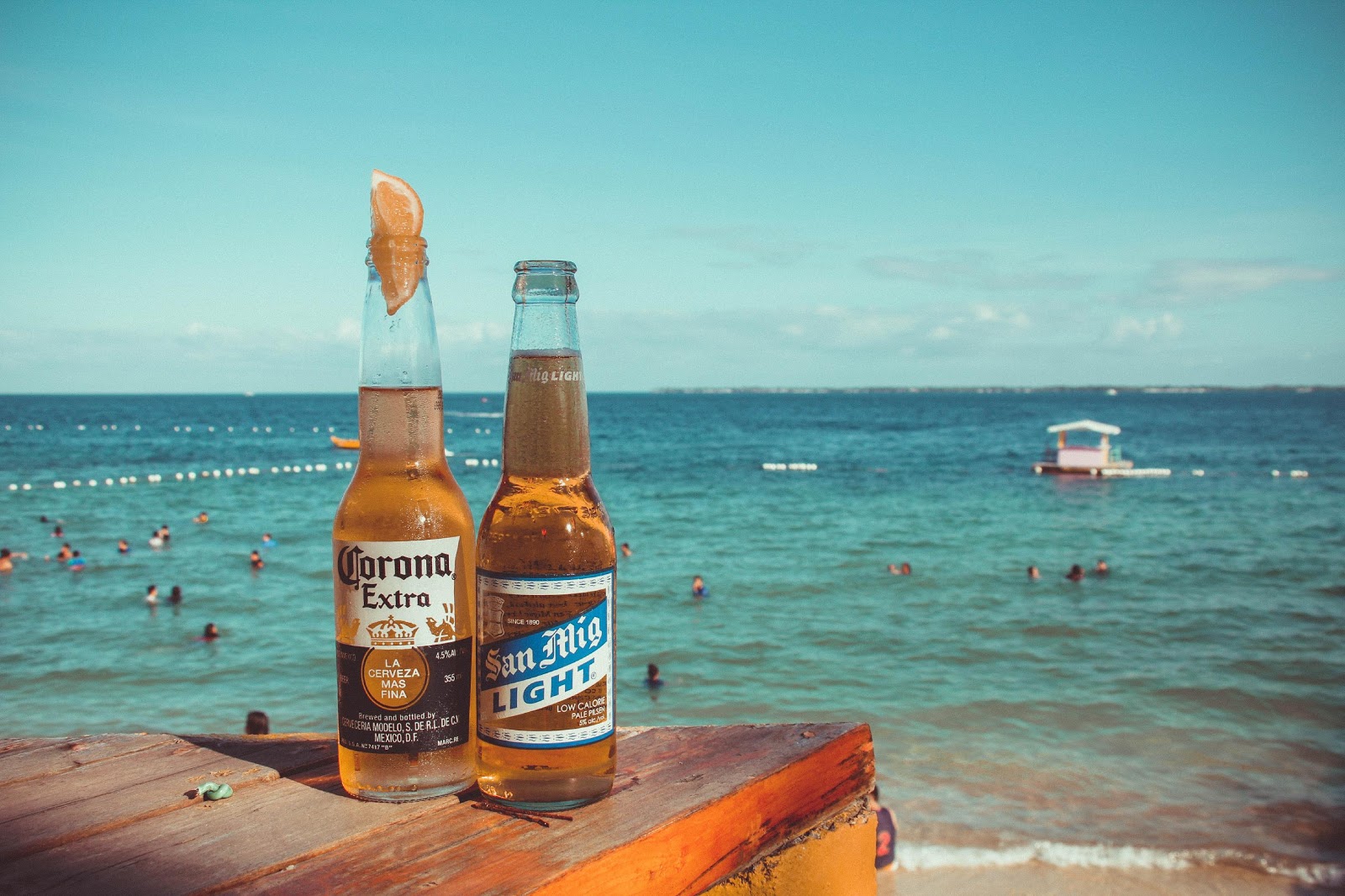 Get ready for your giggly-tipsy nightlife experience. There are a lot of places in Anguilla that offer a fun and dynamic bar scene but Sandy Ground is the most exquisite. There are specifically two bars that you must visit. Elvis' Beach Bar and The Pumphouse. Both these places offer spectacular yet unique experiences. While the pumphouse hits the soft spot with its live music, Elvis' Beach Bar will be giving you the perfect beach bar experience. Grab a drink, cosy up in the bar and enjoy playing the corn hole with a pinch of good live music.
Who said you can't have picnics on the beach?
People usually associate green lush parks when they think about picnics but who needs a park when you can have a beach with that salty smell of the sea? So, pack up your picnic basket and head down to Geraud's Patisserie to pick up your usual picnic food like wraps, sandwiches et al. To top that off, drop by at the Grands Vins de France to get yourself a fine bottle of wine (read: definitely get two) for your afternoon venture.
Shopaholic much?
Tourists tend to spend a lot of their budget on shopping but can you blame them? This place doesn't have a designated market or shops as such but you can definitely get hold of locally made jams or a bunch of great boutiques if you intend to stock up on your Anguillan wardrobe. From Caribbean soaps and sundries, you can buy locally made soaps and other bathing products. There are shops where you can get jewellery, hats and shirts at reasonable prices. If you are interested in getting your hands on some designer items and jewellery, then do drop by at Malliouhana and Four Seasons.
Time for some history lesson
We all cherish some historical facts about the places we visit unless we are made to read it from a book. So, head down at the Heritage Museum to learn more about the Anguillian culture and revolution. Curator Colville Petty who also happens to run the museum won't mind giving you the quintessential museum tour but don't forget to call first since the opening hours tend to vary.
Have a "splash" with water sports
If you are in Anguilla then don't miss on this opportunity to test your watersports skills. If you are staying at a place where they don't offer you with any water sports activity then try your luck with Anguilla Watersports where you can learn a bunch of new activities such as paddle boarding, kite surfing et al. They also offer SUP rentals for those who want to stay active.
Some Smokey local BBQ perhaps?
The local BBQ is best tasted if you visit The Strips in the valley which is basically a row of local shacks and food stalls. You get your usual slow cooked chicken with that sweet BBQ sauce along with the sides. For dinner, visit Ken's Pork or B&D's where you can taste some of the town's best BBQ.
Speed up for a boat ride
These should be the highlight of your trip since you can hop on to the nearest islands and make stops at Shoal Bay & Little Bay. If you want to get boats for this little island venture then contact SeaPro Charters or Calypso Charters. Anguilla being a small island, you can go around and complete the trip within a day or so.
ATVing around the beach
You probably have seen them in movies, now it's time for you to fulfil that dream of yours. Reach out to the freedom rentals and make your trip to Anguilla a memorable one as you prance around the beach on an ATV.
You are ready
With that being said, you are set for this amazing trip to Anguilla. This place is yours to venture even if its just you sipping on some beach drink. But if you are someone who likes to be very active on their tour, then you know where to go and what to do.